Knowing Your Options is Key to Men's Mental Health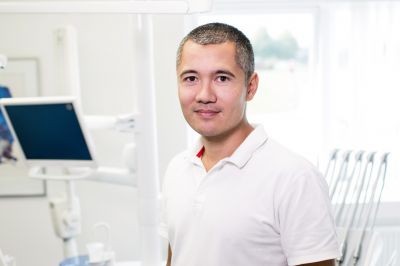 Around 1.5 million[1] Australian men identify as having a mental or behavioural condition, however, men still fall woefully behind women when it comes to seeking assistance for their mental wellbeing according to referrals made in the last five years.
In the first quarter of this year, men made up just one third of over 11,000 calls made to AccessEAP seeking support for mental wellbeing. Their concerns were significantly varied with anxiety (17%), relationship with partner (14%) and depression (14%) at the top of the list of their personal concerns. Meanwhile workplace stress (15%), career issues (10%), and fear of loss of job (8%), were the leading professional problems, and 12% were actively considering resigning their job.
Men's reluctance to seek help for this range of issues could be due to a lack of awareness when it comes to counselling options. We visit hundreds of business places each year to discuss workplace mental health programs and one of the barriers we see men face is the concern that they'll have to discuss their feelings or talk in person about their childhood.
While EAPs do offer face to face counselling support, it's important that workplaces educate their male employees that programs can be catered for them. This could include telephone, email or video chat based assistance, with practical actionable coping strategies.
At AccessEAP we want to give men the tools to ensure their own wellbeing and remove the stigma of taking care of your mental health. You wouldn't build a house without tools, so why build a life without them?
The first tool is simply to talk explains Marcela Slepica, AccessEAP, Clinical Director: "Male dominated workplaces can hold a 'macho' culture, where opening up is perceived as a sign of weakness or vulnerability. Worryingly, this type of masculinity encourages men to bottle up their feelings, leading to feelings building up and potentially has the ability to undermining their mental health."
Toolbox talks
One way Slepica gets men to talk about their mental wellbeing is AccessEAP's toolbox talks. These sessions focus on increasing awareness of mental health issues and to show men that everyone needs help from time to time.
"I'm always struck by the immediate power of these discussions. Often at the beginning of a session, we struggle to get men to talk but by the end, they can be reluctant to leave and I've witnessed discussion amongst participants about issues that they are experiencing in their personal or work life long after the session has ended," she says.
For those that don't have access to group discussions, or prefer a more private forum, help is at hand, adds Slepica. "My biggest piece of advice for mental wellbeing is to talk. You may not be ready to speak to someone in person and that's OK, call or email, there are organisations which can connect with you in a way that you're comfortable for you. The key is to start talking."
Men's Health Week is the perfect opportunity for managers and employees to educate themselves about the behaviours that may indicate a colleague is going through a tough time and ways to encourage them to seek help if you're concerned for their welfare.
Here, AccessEAP offers some tips to help men reach out in times of need:
Seeking help is positive for your mental health. It is not a sign of weakness
The best health is achieved with looking after both your physical and mental health
Make self-care a priority and set goals for sleep, exercise and "me" time
Maintain social contact and keep in touch with friends and family
Equip yourself with the tools and strategies you need to cope with challenging life events. Start with your EAP and a confidential email, call or appointment.
Lastly, ask yourself what have I got to lose if I talk?
[1] Australian Bureau of Statistics: http://www.abs.gov.au/ausstats/abs@.nsf/mediareleasesbyCatalogue/69778A66901ECBA5CA258067000CC719?OpenDocument